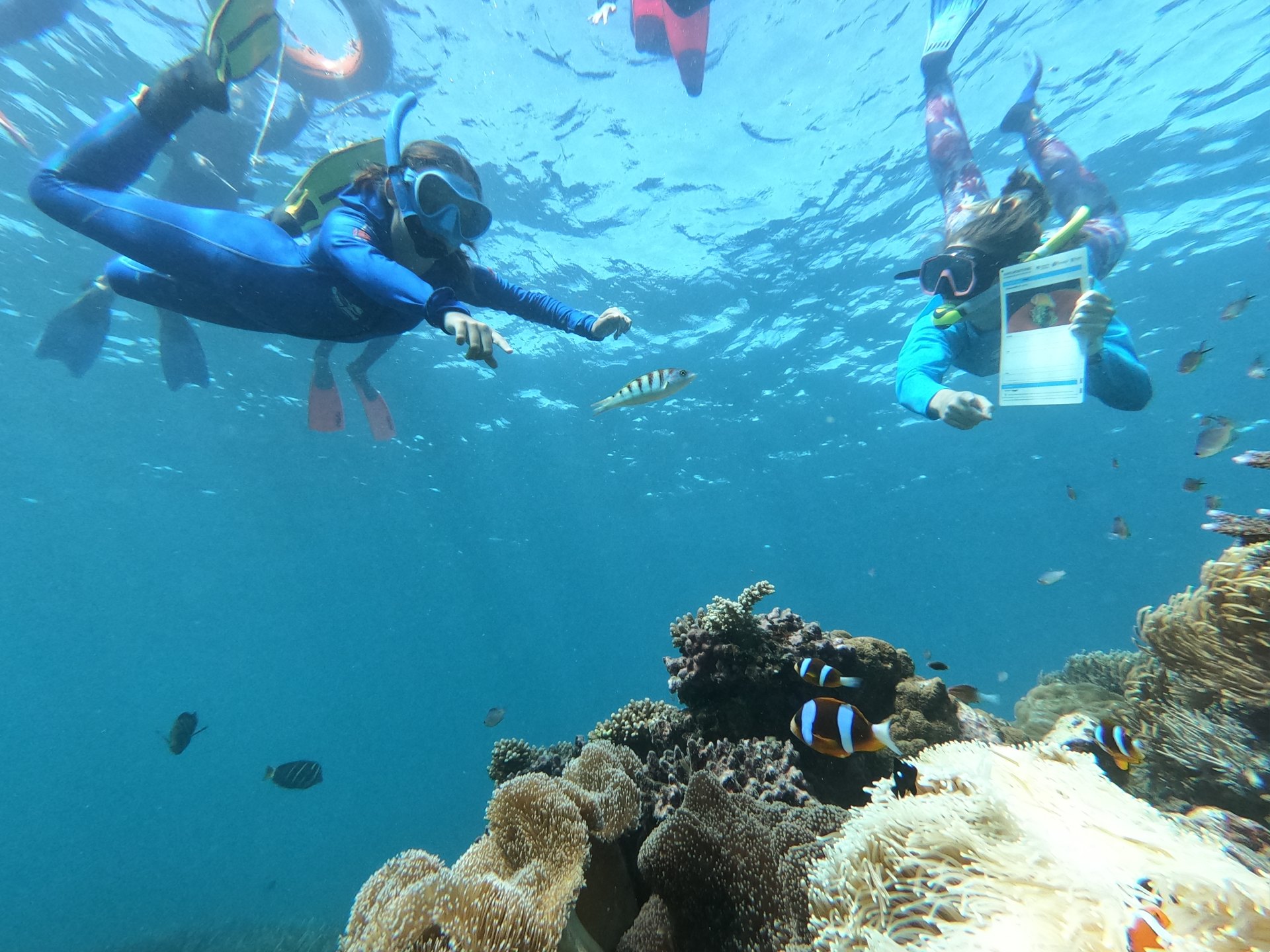 Newman Catholic College makes a SPLASH
Recently in Reef Education GBR Biology was lucky enough to host Newman Catholic College to Remoora on Moore Reef. The school set out on place-based learning to dive into the importance of the World Heritage Great Barrier Reef- Literally!
During the trip students were given a customised itinerary to meet the needs of the curriculum currently being studied in the classroom. One of those needs saw the students conducting the Great Barrier Reef Marine Park Authorities [GBRMPA] Be a Marine Biologist for a Day program. This program links together key indicator species for reef health to the Australian Curriculum. Our Marine Biologists linked conversations regarding food webs and chains to the indicator species. Students had a 30-minute snorkel tour that allowed them time to get comfortable in the water with their guides, hear stories of the species they would soon be counting and then 10-minutes to conduct their citizen science. Each student or buddy pair was provided with a slate showcasing one of the indicator species, it was their job to then tally the number of their species seen within a 10-minute timed swim. Each snorkel group was able to together collect a full set of data and once back at school with instruction from the GBRMPA upload this information into their database. This meant that over the 2 days of travel Newman College collected 14 sets of data.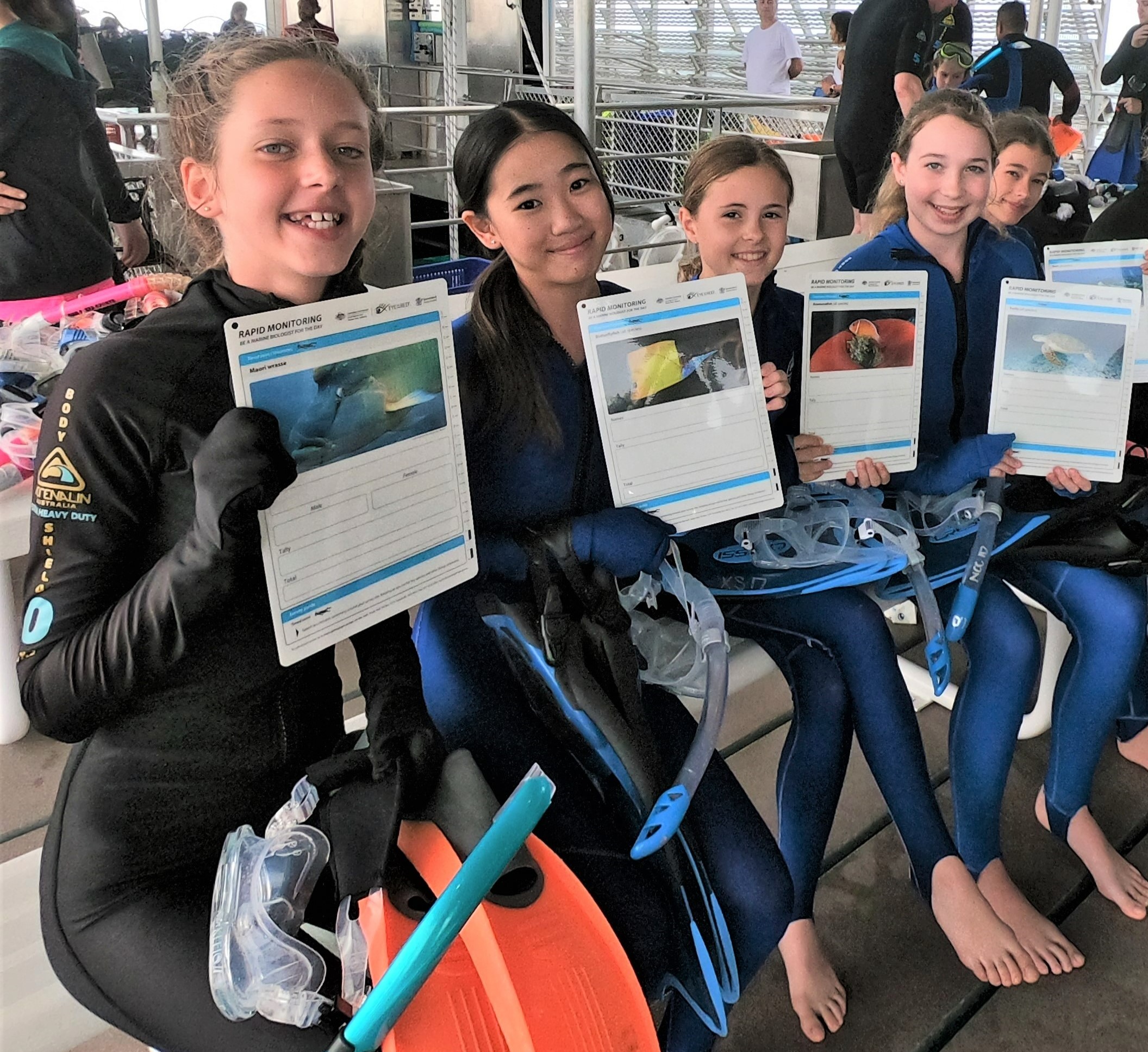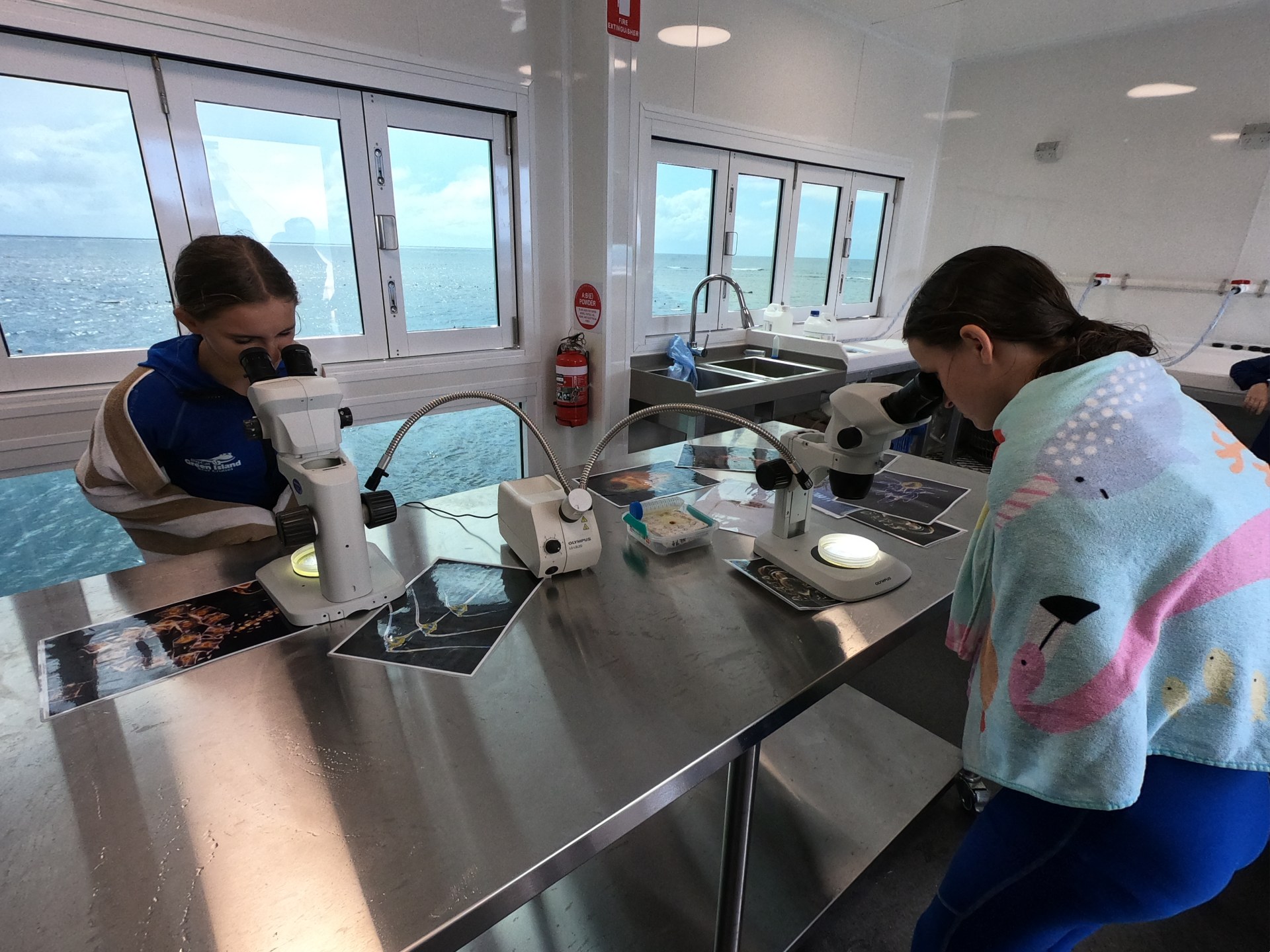 Above the water Remoora offers much more than just bountiful space to relax, Newman College students were the first class to be hands on in GBR Biology's state of the art laboratory. Students learnt scientific methodology for collecting plankton samples using a tow. They were shown and practiced collecting samples in the field and then had the opportunity to view them under the scopes in the lab. Students saw firsthand the phytoplankton and zooplankton that drift through the waters of the Great Barrier Reef feeding the reefs inhabitants, from the little planktivores to the mighty humpback whales that will be venturing to our warmer waters in a matter of weeks. This provides students with an deeper understanding of food chains and webs and the creatures that our oceans depend on.
The fun and learning doesn't end there, as students are immersed with First Nations culture across multiple facets of their day. Glass bottom boats take on a whole new meaning as our Cultural Guides share their traditional knowledge through storytelling and educational presentations. While students in the water experienced a very modern interpretation of marine park management, on board our coral viewing vessels they get a slice of traditional ecological knowledge and stories that have been passed down for 65,000 years through Dreamtime. On the way home students had the opportunity to jump up an dance. GBR Biology's Cultural Guides love to shake a leg and were more than happy to teach Newman students some traditional dance moves. We also played guess that sound with the didgeridoo, as our musicians play noises from nature from crocodiles to kangaroo and kookaburras.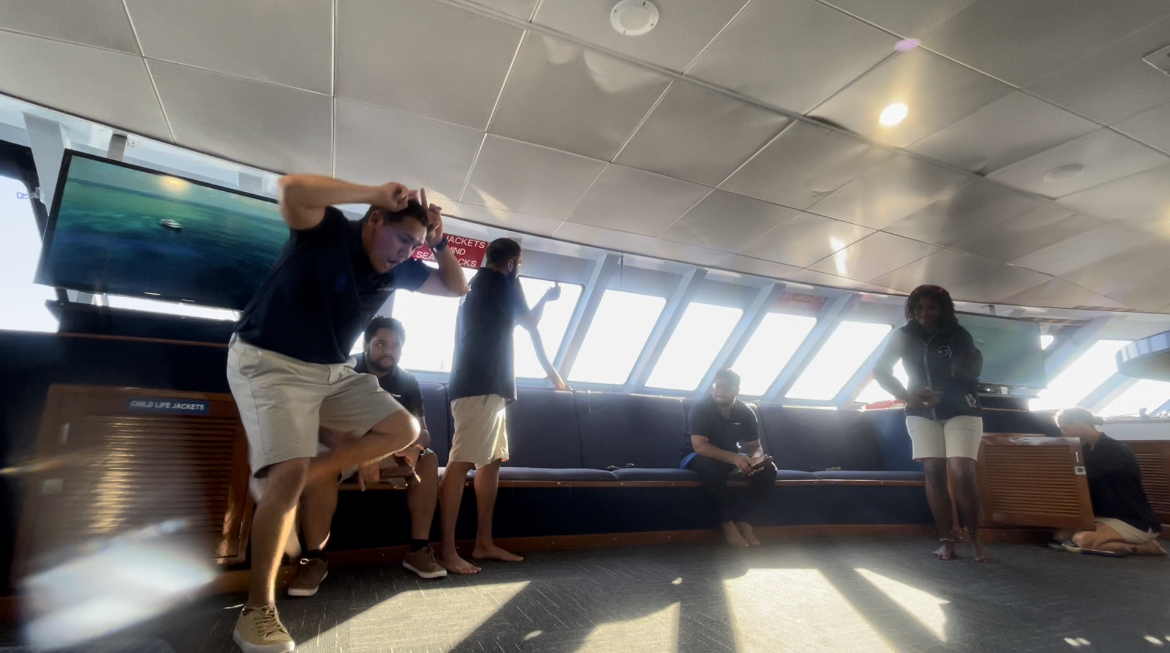 Want to hear more
See more about their day by following the link below. Teachers and students at Newman have made a wonderful video showcasing their day, as well as the write up about their experience. We are looking to welcome you back soon Newman Catholic College!
https://fb.watch/dyh4i9RXKu/
If you would like to provide an experience like this for your students, reach out to the team at GBR Biology. We would love to hear from you and help you customise an itinerary to meet your students needs!