A cultural and scientific pathway to sustainability
Operating in Far North Queensland
GBR Biology is based in Cairns offering immersive, educational excursions and field trips to the World Heritage Great Barrier Reef. We focus on connecting students' prior knowledge to hands-on experiences in the field. Our reef education experiences are tailored to curriculum requirements for each groups travelling and delivered by passionate Marine Biologists and Cultural Guides.
Students are encouraged to build on their science inquiry skills, while exploring the natural environment. We use a hands-on approach to education and research, leaving students with a sense of adventure and a new appreciation for marine ecosystems.
Why learn with GBR Biology?
Cairns is one of the greatest locations on the reef to explore and learn about the natural world, and is home to two World Heritage Sites. At GBR Biology, we have created flexible educational programs to suit the learning outcomes of a wide range of groups, including school excursions, field trips, university research projects, preschool groups, study abroad programs, curious minds  and more. If you are looking to see the best of Far North Queensland, learn about the Great Barrier Reef and surrounding rainforest ecosystems – GBR Biology can tailor a program for you!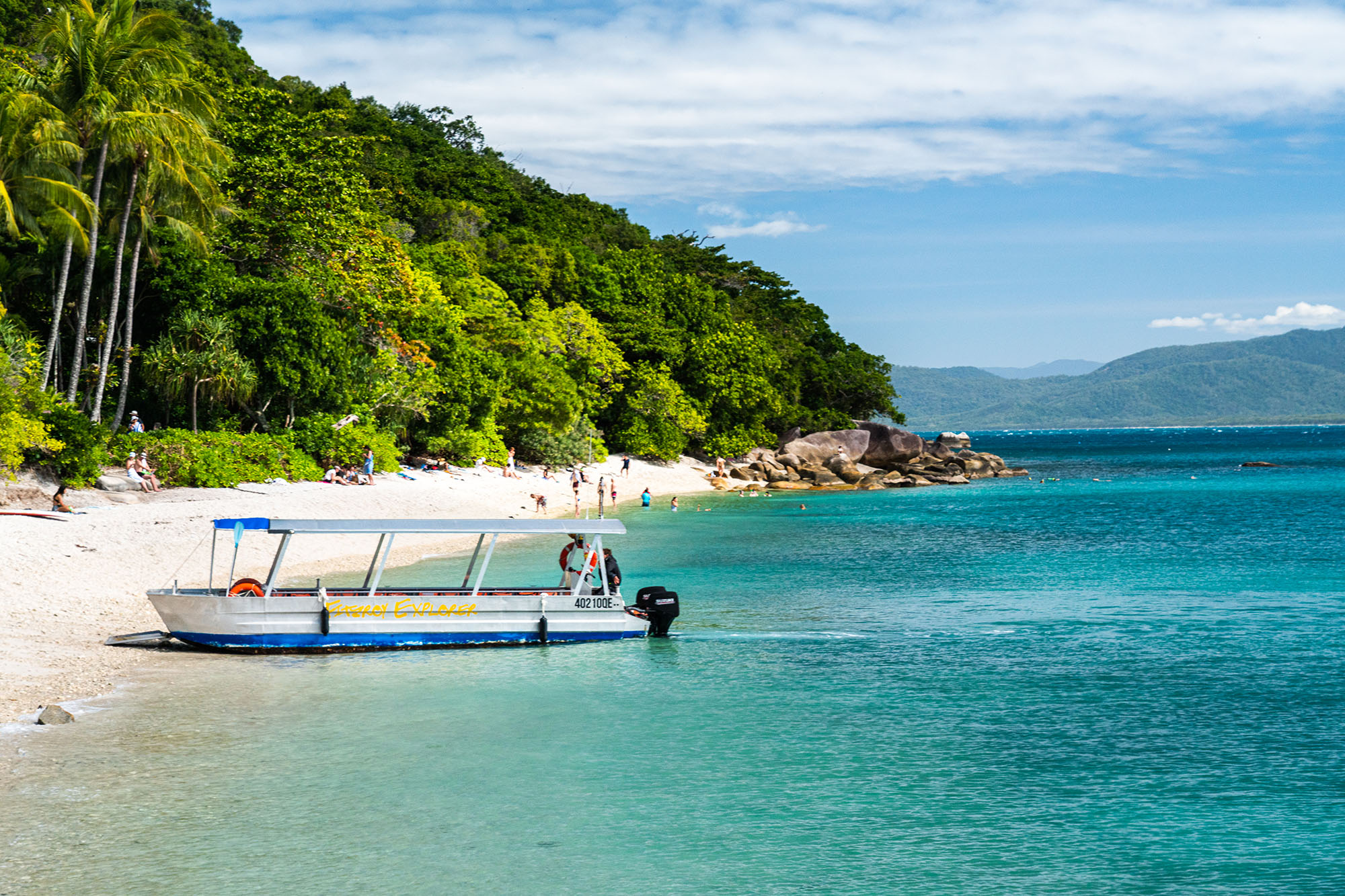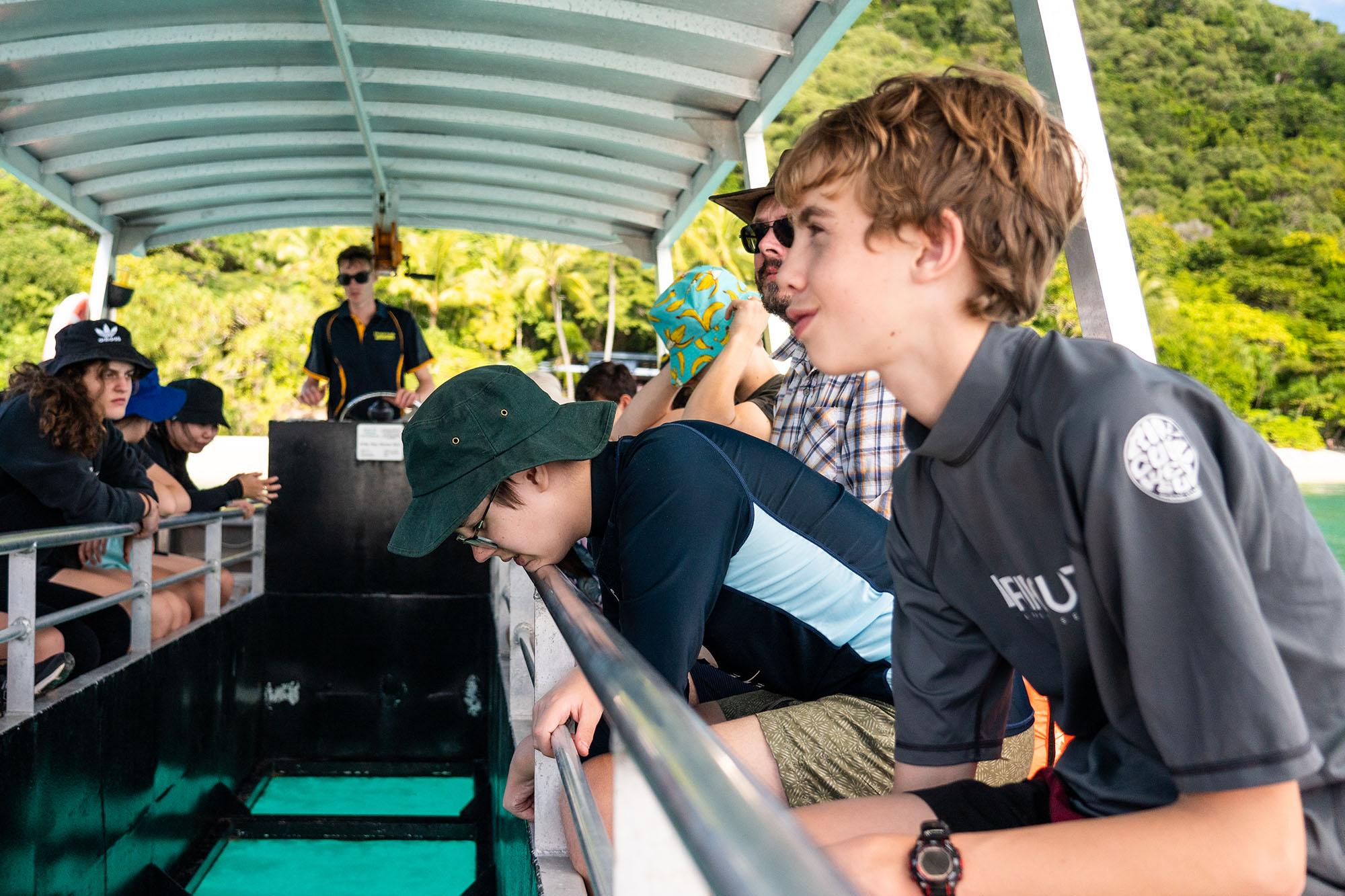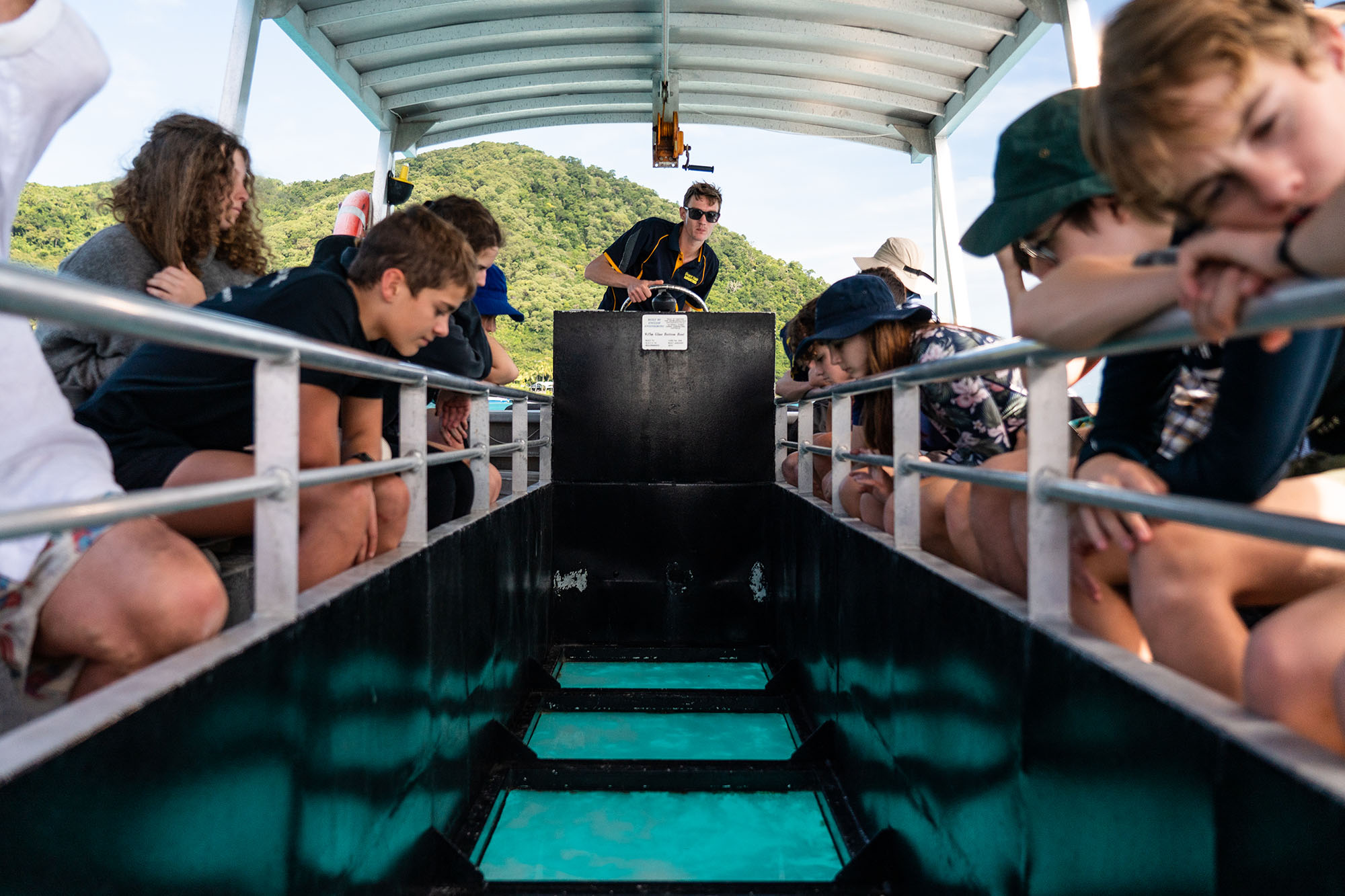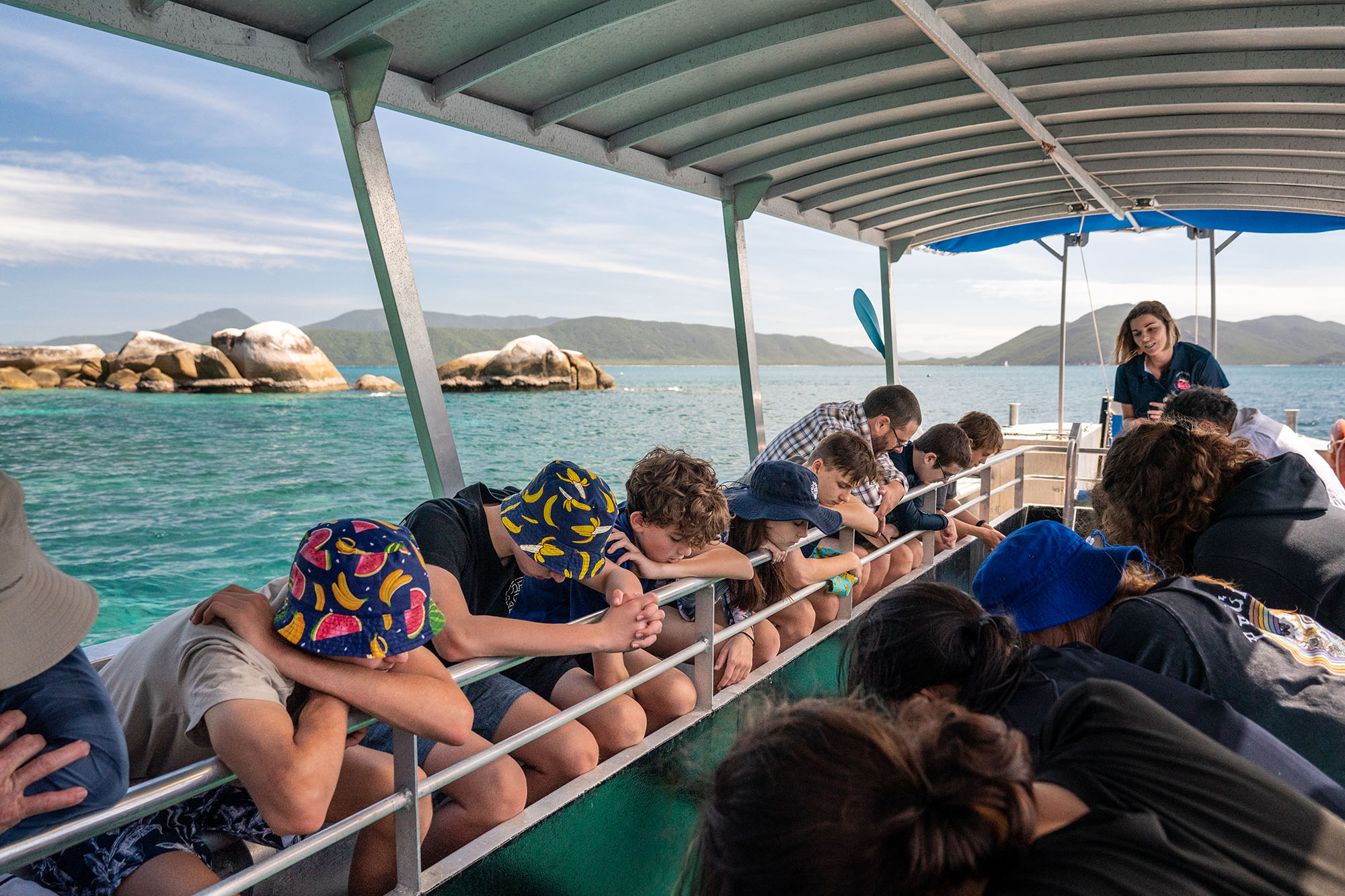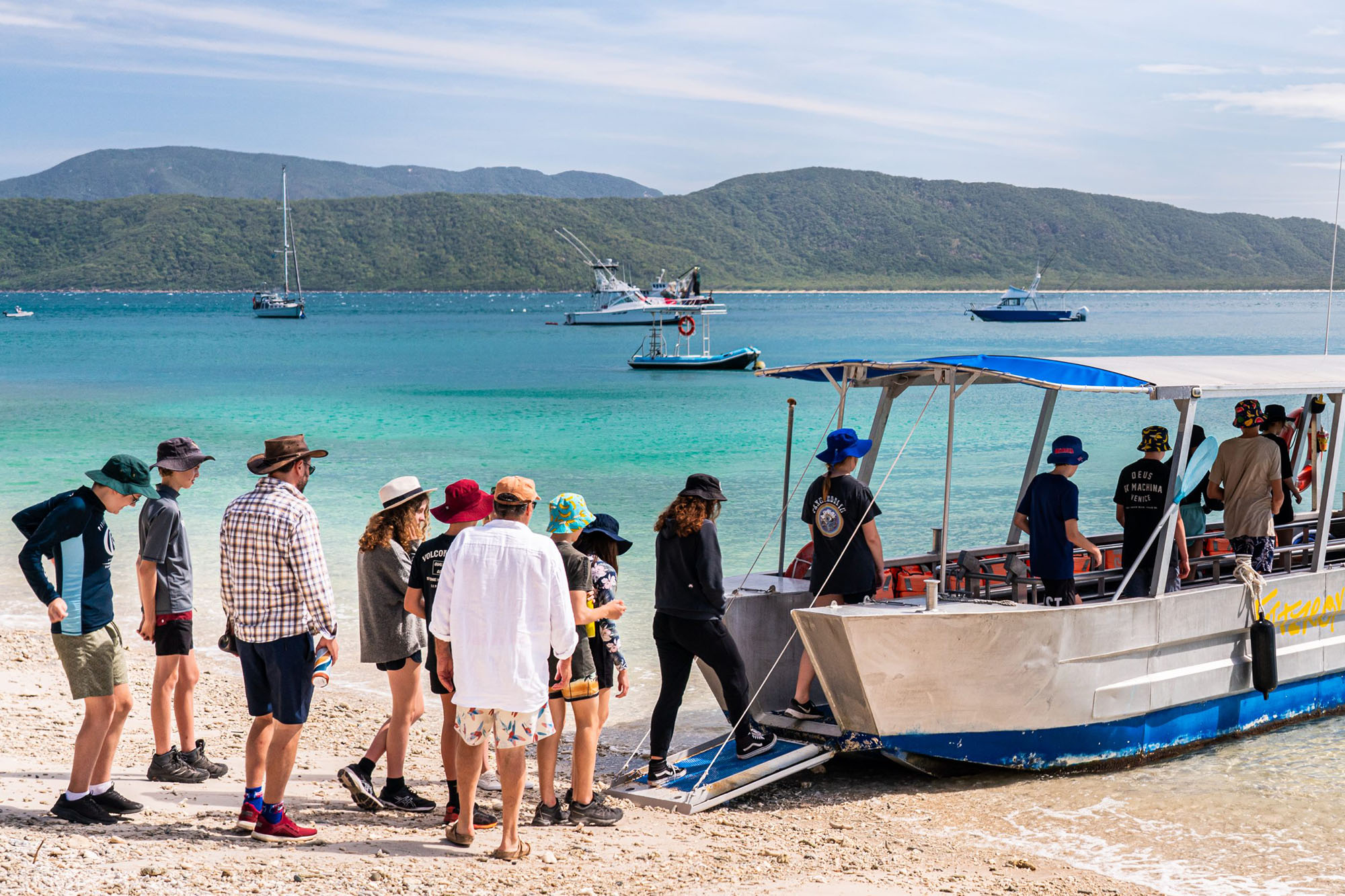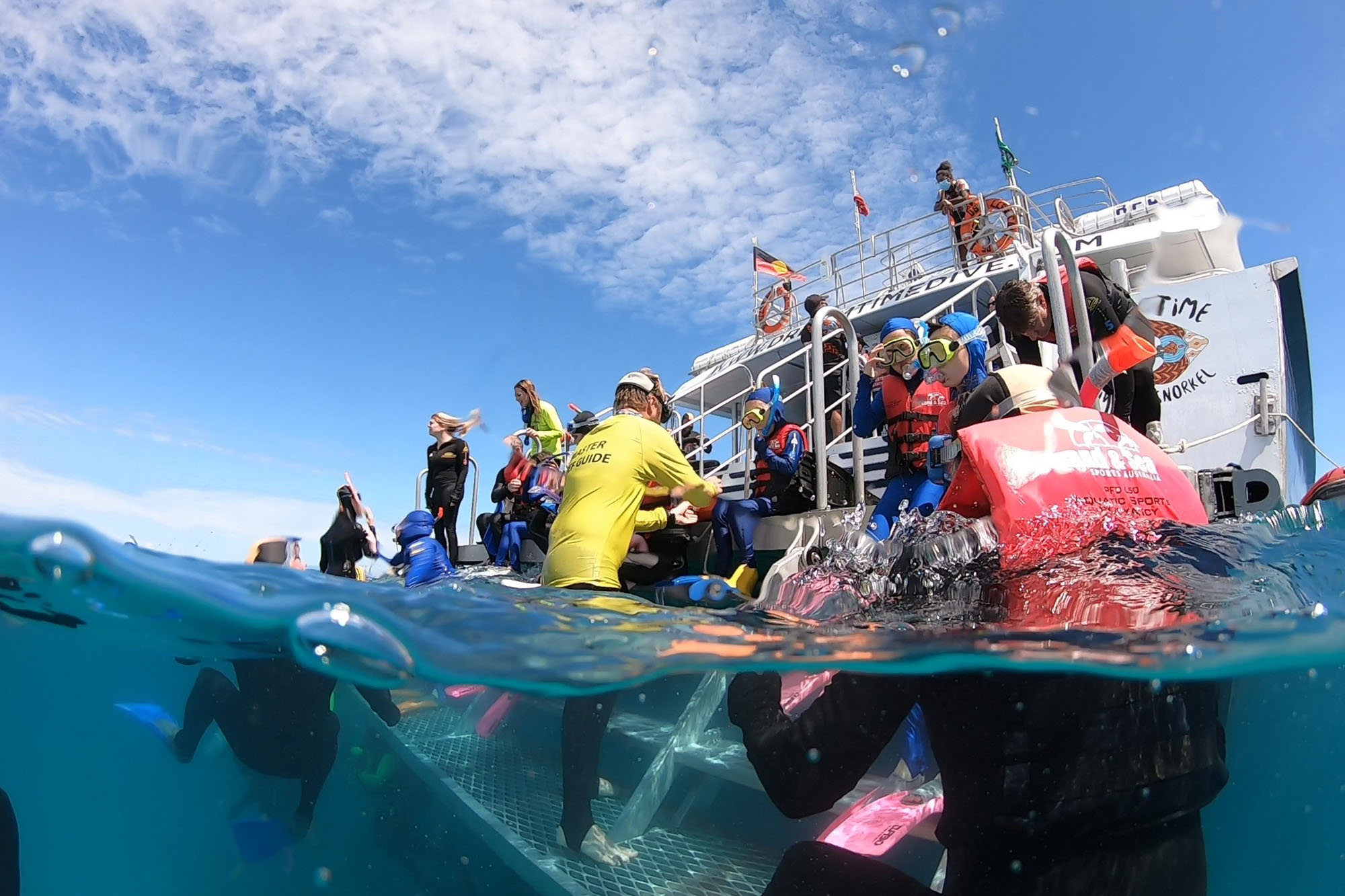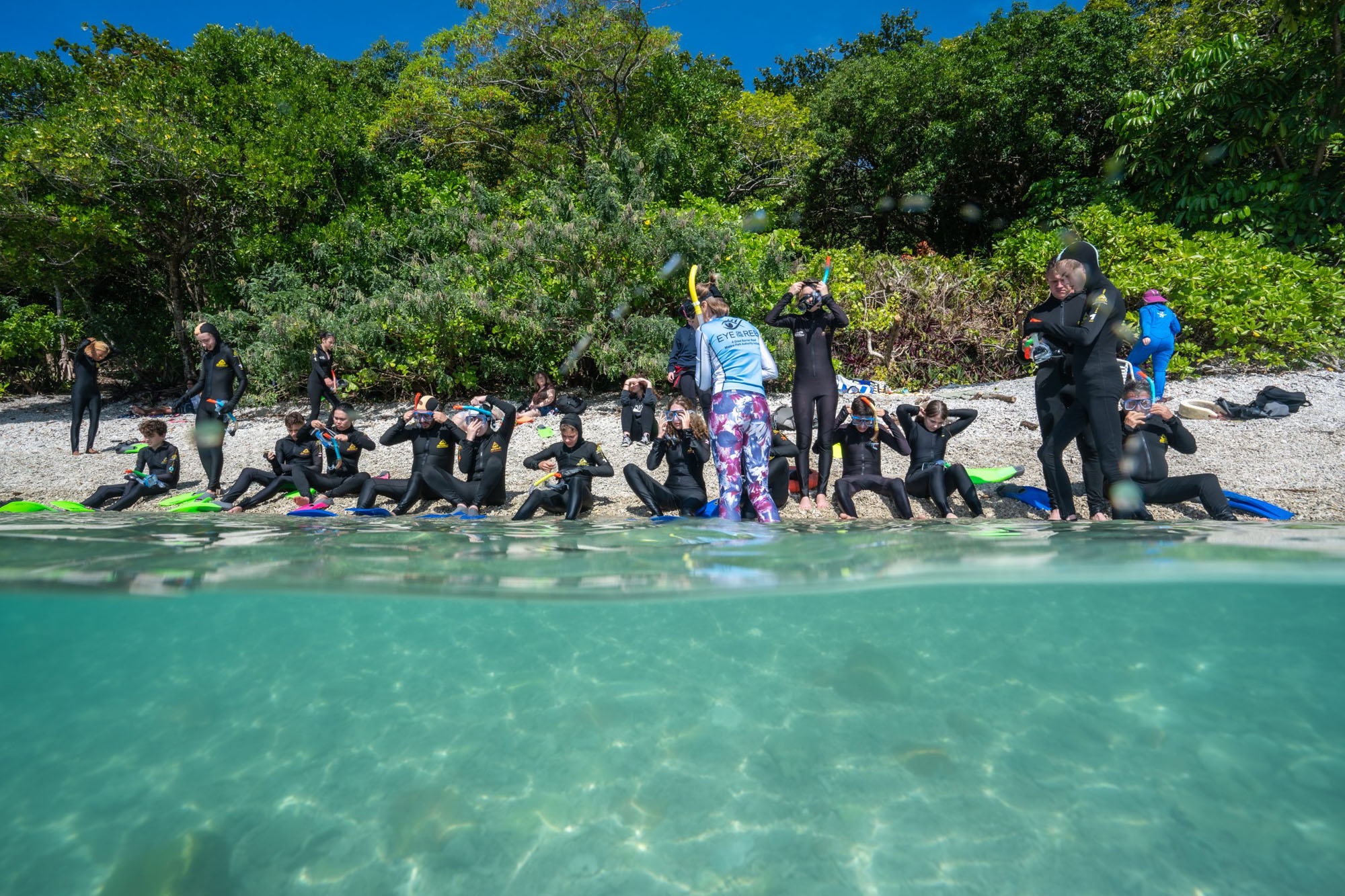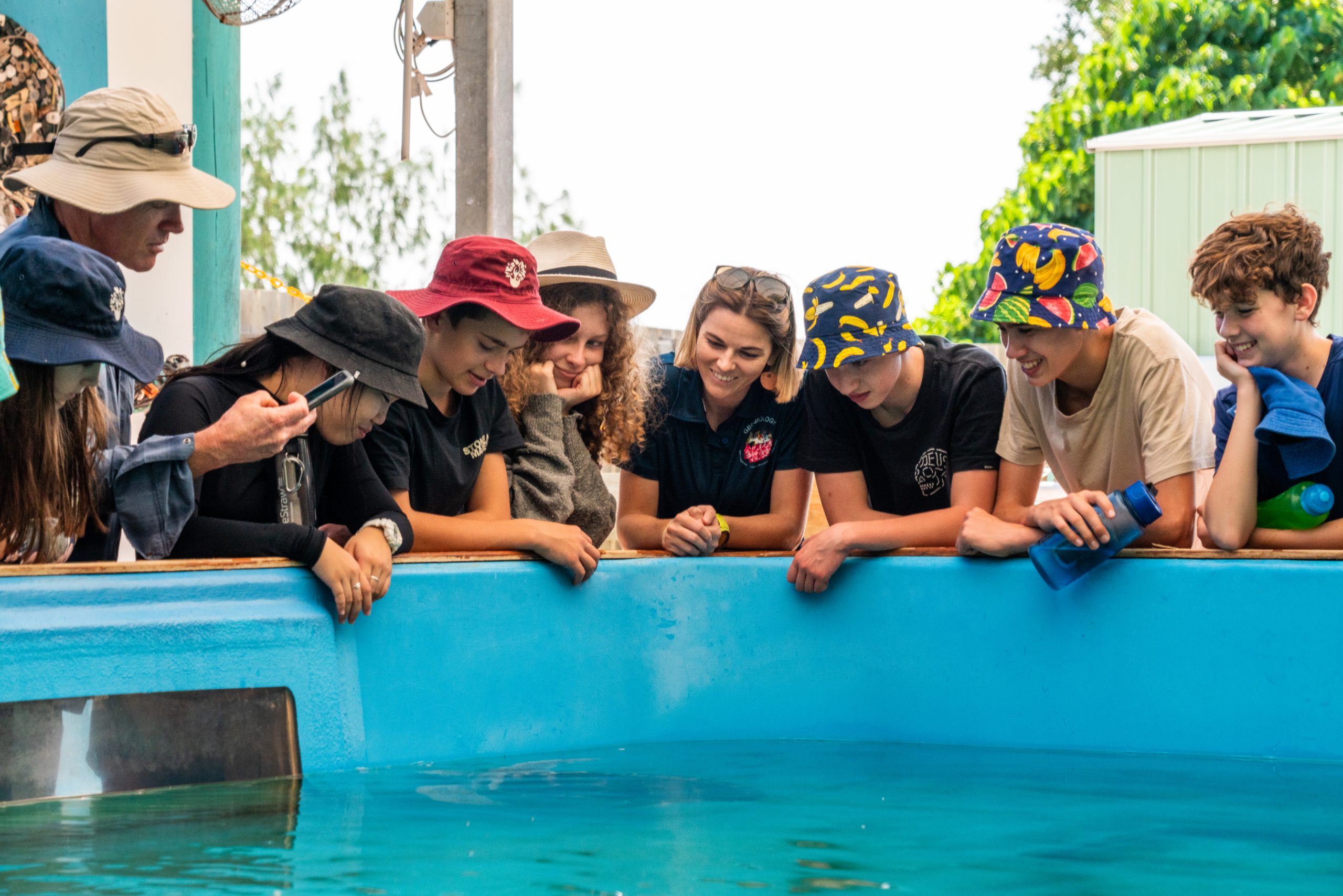 Every activity we undertake is tailored to encourage curiosity and engagement. Our expert teams of Marine Biologists and Cultural Guides cater a wide range of activities, including;
Cultural Heritage stories
Rainforest and Island ecology
Ecosystem Health Monitoring
Cultural and Environmental Stewardship
Environmental management and climate change
Encourage Creation
Encourage the creation of personal experiences and understanding of the reef, and an individual's role in a community, which can last a lifetime.
Build Skills
Build skills to explore and learn about the natural world.
Foster Connections
Foster a cultural connection to the land and the sea environment.
Variety of Educational Experiences
Host a wide variety of educational experiences and understanding of the reef, and an individual's role in a global community.
Australian Curriculum and Ongoing Projects
We can tailor an unforgettable experience that will align with the Australian curriculum and allow students to participate in on going field research projects. All programs have been designed to garner greater connections to local reef systems and allow for more awareness and understanding of natural habitats and synergies.
Inclusive of field trip costs are classroom visits by a Marine Biologist to work with the teacher and students prior to the field trip.
The citizen science projects will go into our data system and can be accessed by the teachers and students. Students can follow the data system and add the updated information to their school projects and reports. The results of the monitoring program will provide real data that will be added to the Great Barrier Reef Marine Park Authority (GBRMPA) science-based management system and Citizen research projects.
Develop your career with us
Career pathways describe the direction and approach that can be taken by students wishing to develop their career within a given profession on the Great Barrier Reef.
GBR Biology highlights career pathways that can help students identify career options that are available to them locally and illustrate the knowledge and skills people need to equip themselves for different roles. Firsthand experiences help students identify any gaps in their skill, knowledge, qualifications and experience and help plan for their development in order to acquire them.
Reef Magic Education programs are designed to stimulate the interests of students in education, marine science, indigenous science, environmental management and marine tourism by engaging students in applied learnings through the real world challenges of sustainable environmental management. The programs also challenge the students to look at real world complex issues from a variety of disciplines.
Request more information from GBR Biology 
Need more assistance? Contact our friendly & passionate team to receive detailed information about our exclusive education programs including our itineraries.
Use the form below or alternatively email our Education Manager Kristy Janin k.janin@reefunlimited.com