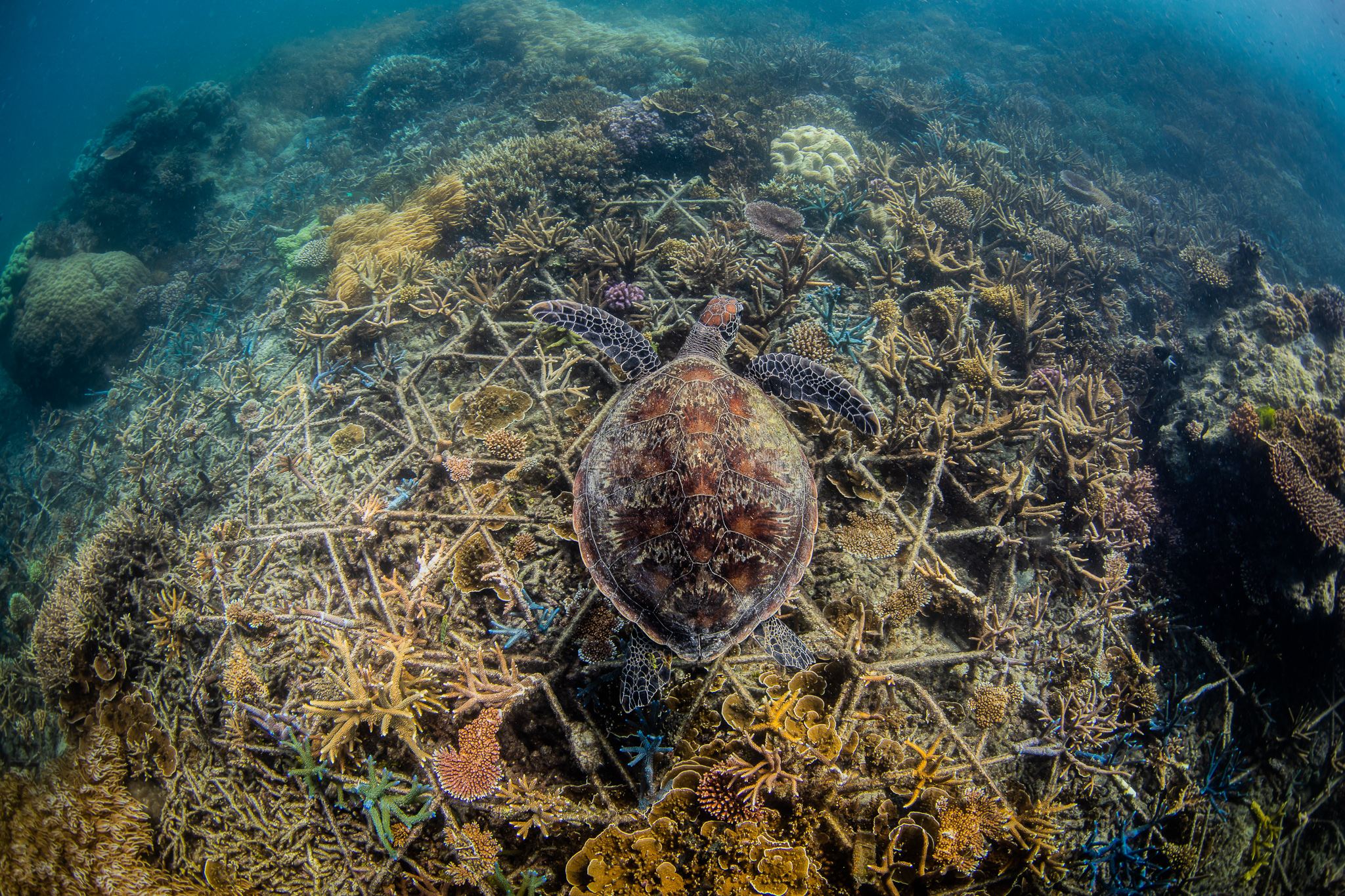 Nicole McLachlan for Citizens of the GBR
World First Reef Cooperative
To mark World Oceans Day, Cotton On Foundation, the philanthropic arm of the Cotton On Group, has committed $2 million to Citizens of the Great Barrier Reef to co-launch a world-first conservation project; 'The Reef Cooperative'. This will establish a collaborative working model to scale up conservation efforts on the Great Barrier Reef.
The new partnership, coordinated by Citizens of the Great Barrier Reef, brings together Traditional Owners Yirrganydji Land and Sea Rangers, reef scientists from James Cook University, reef restoration experts Mars Sustainable Solutions and leading tourism operator GBR Biology.
An Aussie icon, the Great Barrier Reef is home to some of the largest carbon sinks in the world and over 5,000 marine species. However the story of the Great Barrier Reef is nuanced, with some areas remaining pristine and others severely affected by mass bleaching, the latest of which took place in March of this year, as well as cyclones and crown-of-thorns starfish. What is clear is that the Great Barrier Reef needs our help.
"there is now an urgent need to massively scale up reef conservation efforts to address the accelerating impacts of climate change"
Holistic Approach
The new project will see the brightest minds working on the Great Barrier Reef come together to build a holistic reef restoration program on Yirrganydji Sea Country near Cairns. The first site is at Hastings Reef, which has been carefully selected due to damage from cyclones and historical bleaching. In year two and year three of the program, The Reef Cooperative will scale up to two further nearby reefs.
Andy Ridley, CEO of Citizens of the Great Barrier Reef says, "The scale of this $2 million investment from Cotton on Foundation for The Reef Cooperative allows us to rapidly deliver tangible conservation action in the water starting at Hastings Reef. In parallel with a massive reduction in global emissions, there is now an urgent need to massively scale up reef conservation efforts to address the accelerating impacts of climate change. With collaboration at its heart, The Reef Cooperative is designed to deliver highly scalable practical conservation outcomes on reefs across the 2,300km Great Barrier Reef and beyond."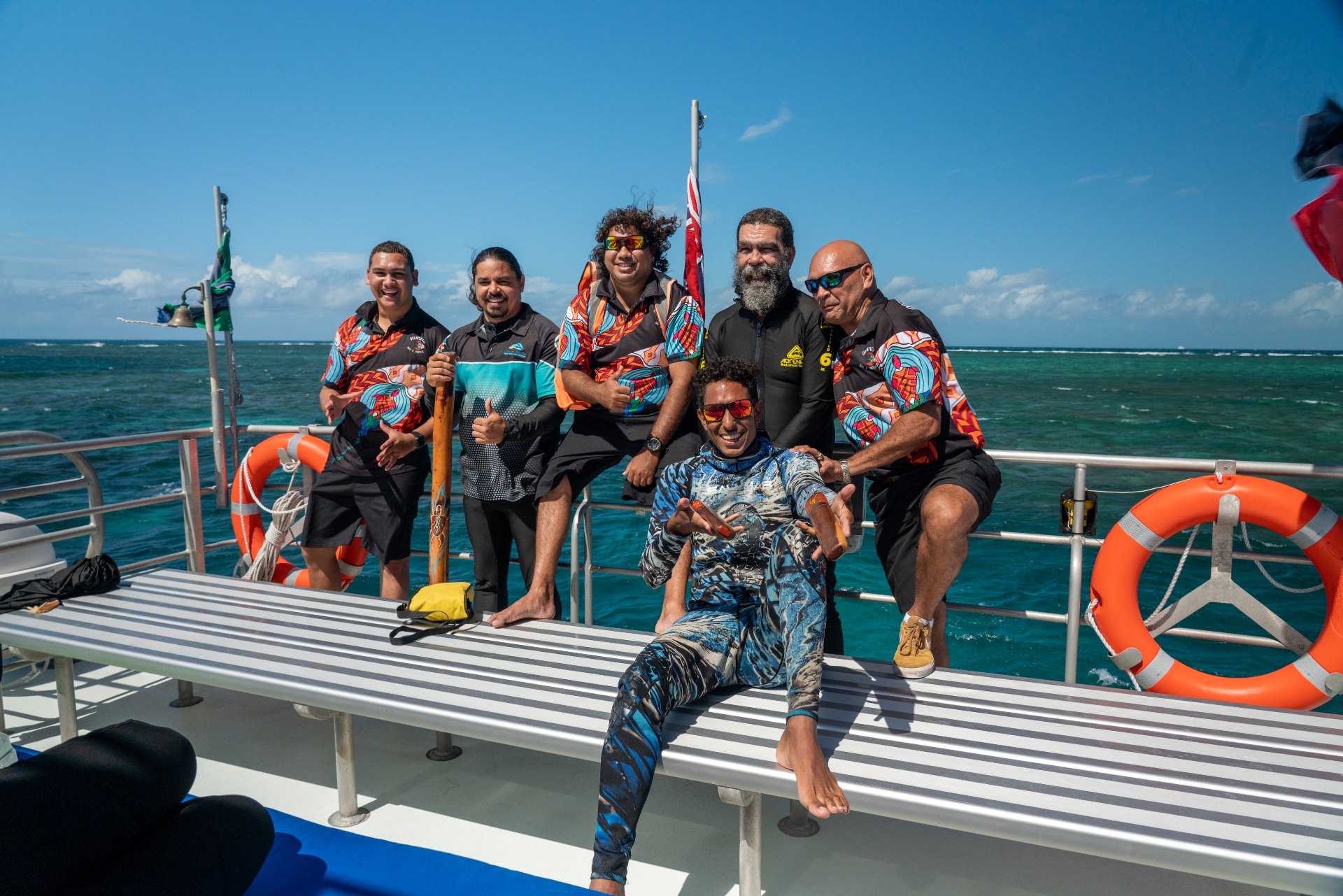 Photo Credit: Brad Fisher Ikatere Photography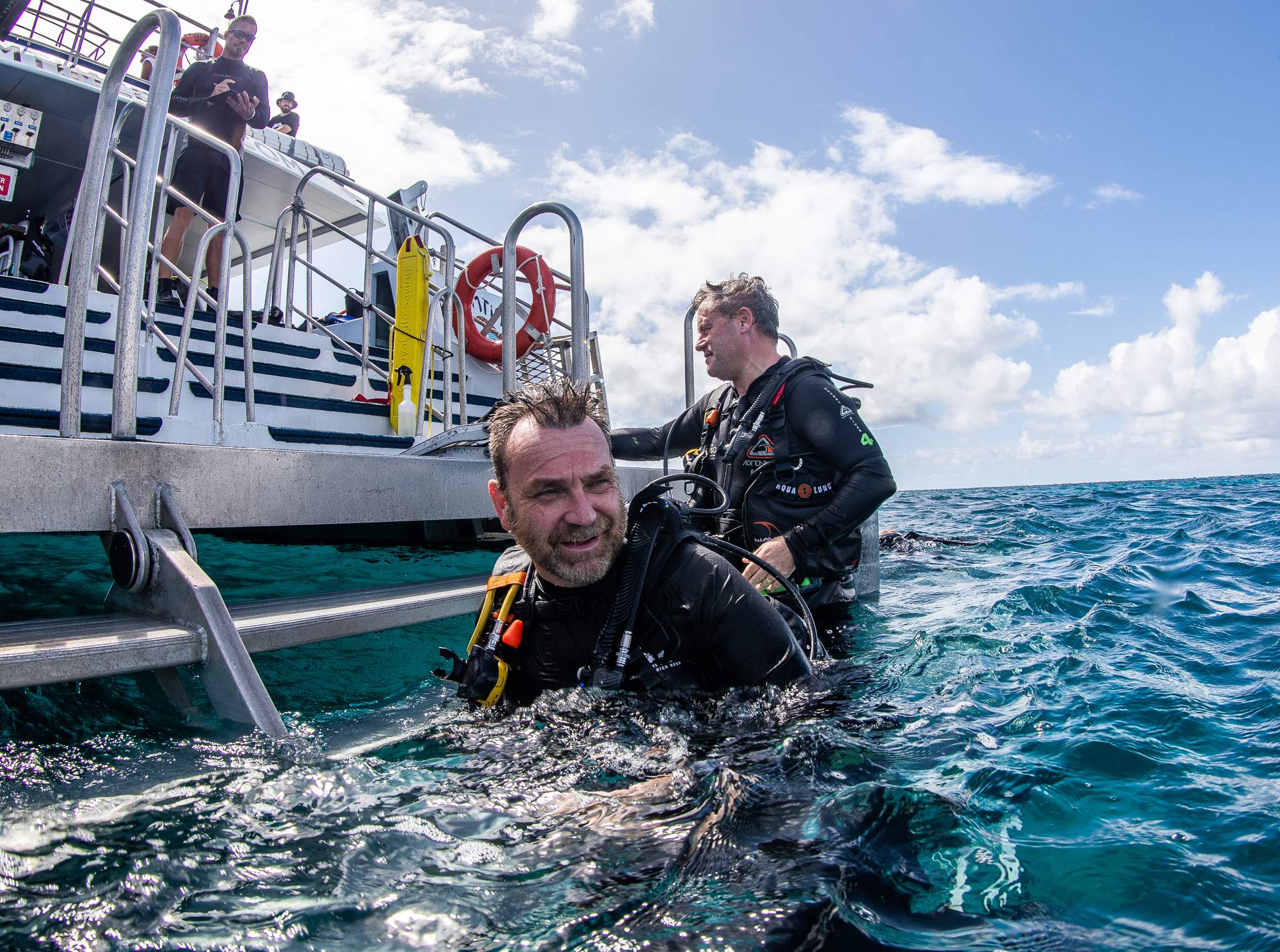 Nicole McLachlan for Citizens of the GBR
Tim Diamond, GM of Cotton On Foundation says, "Our $2 million commitment, supported by our unique fundraising model in partnership with customers, will support an incredible collective of minds and organisations who are working directly on the Great Barrier Reef to address the issue of coral reef loss in the face of climate change and severe weather events.
The conservation model is unique and through its focus on community, innovation, and knowledge sharing it has proven to transform one of the great environmental challenges in our own backyard. At Cotton On Foundation, we are proud to support Citizens of the Great Barrier Reef and this game-changing initiative."
Gavin Singleton from Yirrganydji Land and Sea Rangers, the Traditional Owners of Yirrganydji Sea Country where Hastings Reef is located said, "A massive cooperative effort across the reef bringing together different knowledge systems can give us a bigger and better picture of its health and priorities. With Hastings Reef located on our Sea Country, we are looking forward to sharing the learnings of The Reef Cooperative with other Traditional Owner groups who manage their own Sea Country across the Reef."
700 MARRS Reef Stars Over 3 Years
Citizens of the Great Barrier Reef first partnered with the Cotton On Foundation in 2021 for the second Great Reef Census – a reconnaissance mission to survey the farthest reaches of the reef – where they helped scale up the initiative to capture over 42,000 photos across 315 reefs. Their current partnership will see Cotton On Foundation utilise their unique fundraising framework to mobilise 18,000 team members across the globe to rally to the cause.
Through a large-scale campaign to educate their team and customers, raise funds in-store and support vital conservation projects, the Foundation hopes to bring global Citizens together to make a positive difference. The next three-year funding commitment will see the launch of The Reef Cooperative to deliver a major conservation program in the water, including:
700 MARRS reef stars over three years, starting with the installation of 250 at Hastings Reef. These stars are a groundbreaking restoration technology that will provide a stable base for coral fragments to grow on damaged sections of the reef.
The delivery of 30 million coral larvae over three years on Hastings and other reefs during the Great Barrier Reef spawning period, helping to spur coral growth and boosting recovery (delivered by James Cook University scientists).
Hastings Reef and other subsequent sites chosen as part of The Reef Cooperative will be maintained by Yirrganydji Sea Rangers or other Traditional Owners on their Sea Country, and will engage tourists in reef conservation and protection with weekly tourism visits through Dreamtime Dive & Snorkel.
Scale up the Great Reef Census, the groundbreaking initiative of Citizens of the Great Barrier Reef to survey the far reaches of the 2,300km Great Barrier Reef, both in-water and recruiting citizen scientists around the world to help analyse the tens of thousands of Census images.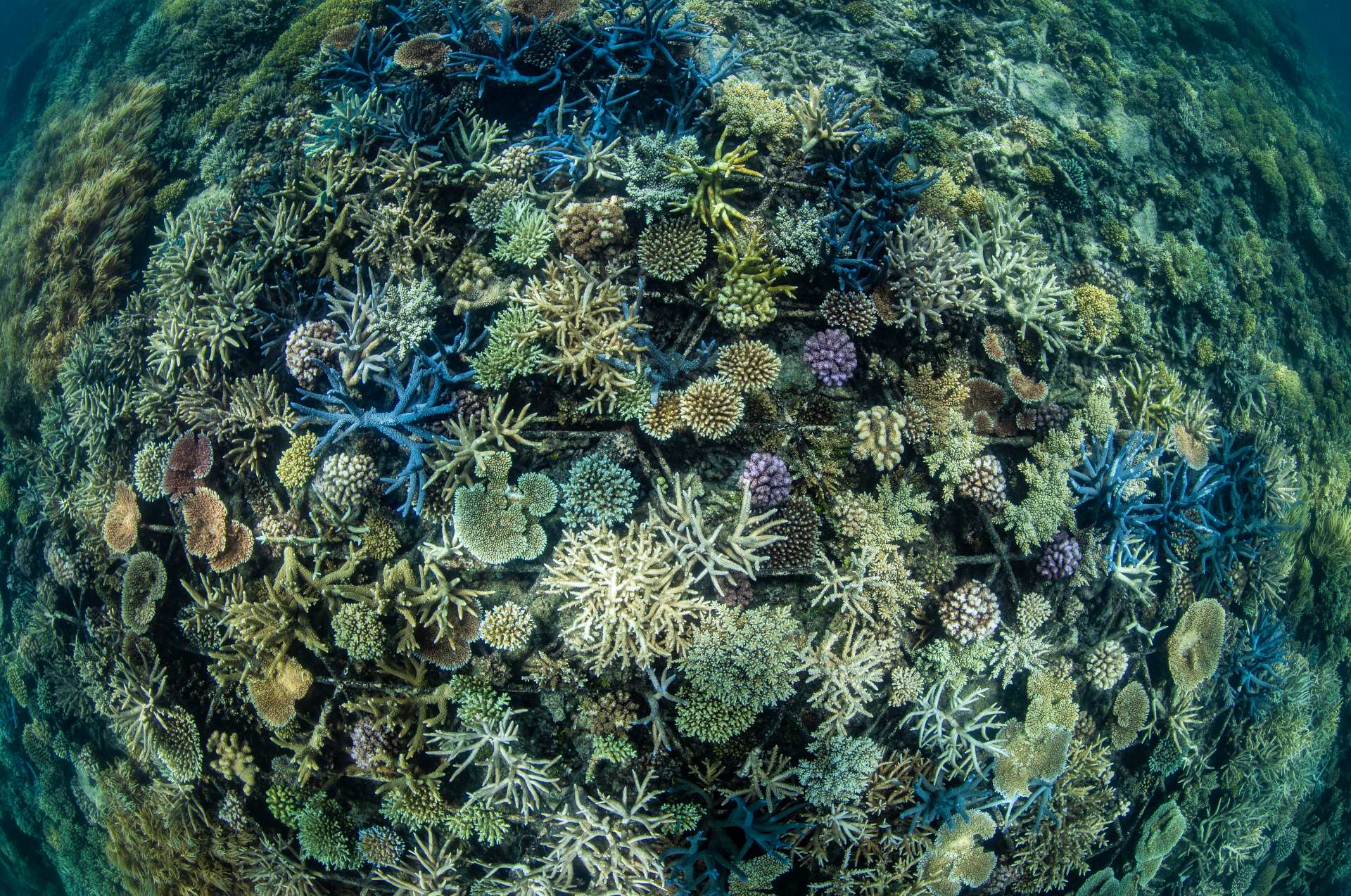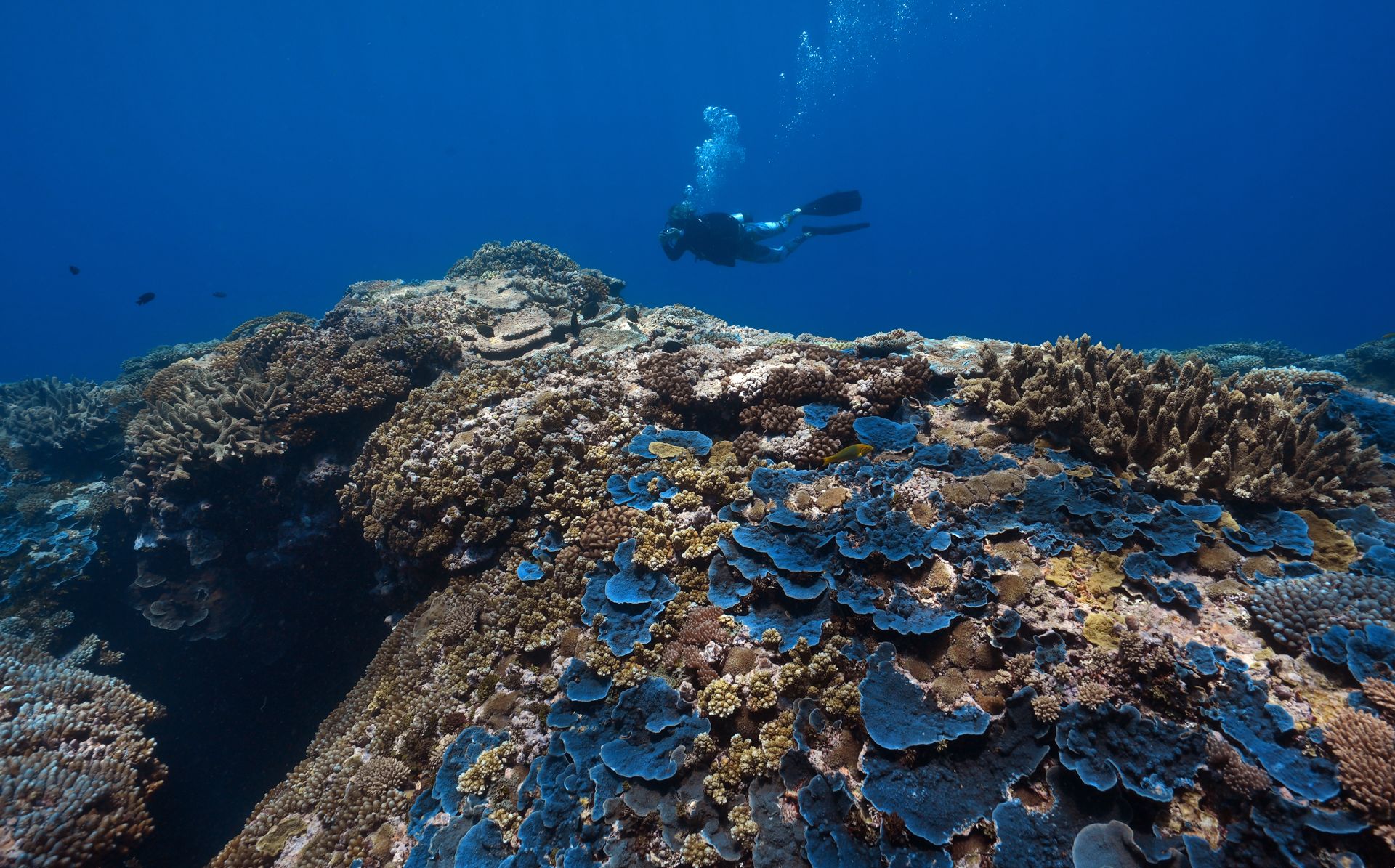 Reef Restoration
Mars Sustainable Solutions, part of Mars Incorporated, provides The Reef Cooperative with access to the hugely successful MARRS Reef Stars, structures that help provide a stable platform for degraded reefs to grow new corals. Alicia McArdle, Marine Program Manager at Mars Sustainable Solutions says,
"Implementing our MARRS Reef Stars on Hastings Reef with a specialised team of scientists, Traditional Owners, conservationists, business and tourism operators will help us build upon the success of the program and better understand how the technology can be used to deliver a reef restoration program to sites across the Great Barrier Reef and globally."
GBR Biology and The Reef Cooperative
Eric Fisher GBR Biology Manager says, "As one of the most active conservation based tourism operations on the Reef, GBR Biology is working directly with Yirrganydji Land and Sea Rangers on Hastings Reef to better understand what's happening under the water. As The Reef Cooperative progresses, we will be engaging tourists in the conservation model at Hastings and other nearby reefs through immersive tourism experiences that encourage a personal relationship to, and understanding of, the Great Barrier Reef."
James Cook University will lead the Coral Larval delivery program, which assists in reef restoration by seeding and growing new corals. Dr Katie Chartrand from James Cook University said, "The Reef Cooperative is an example of science and industry partners delivering groundbreaking programs like coral larvae reseeding for the Great Barrier Reef. This conservational model will see a blend of approaches designed to build resilience and conserve and restore damaged areas of some of the reefs most in need."