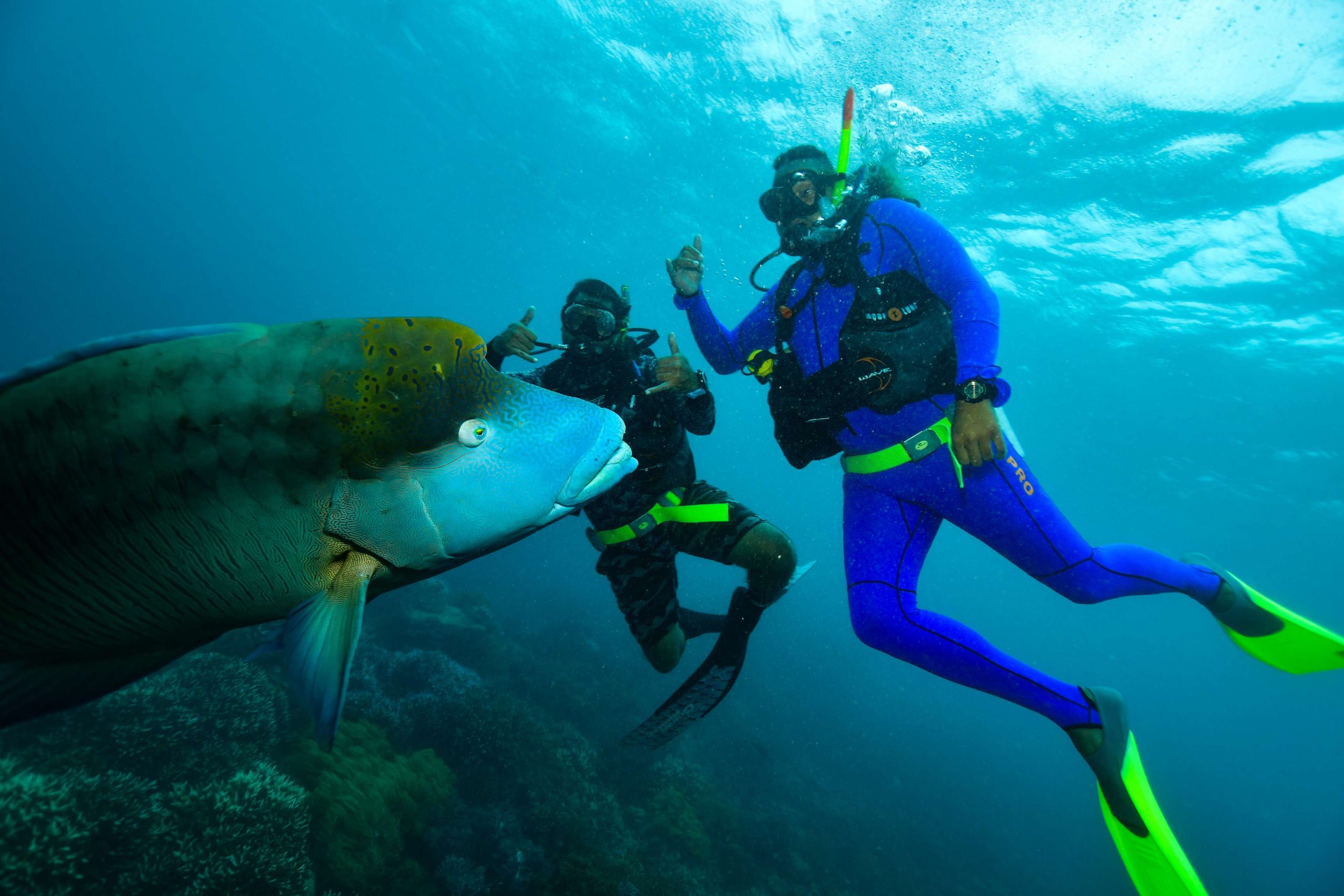 Dive Courses to boost Indigenous Rangers working on Sea Country
GBR Biology is proud to be partnering with Queensland Parks and Wildlife services, in their Indigenous Land and Sea Ranger Program. Using our Cultural Guides and Indigenous dive instructors we are be providing the dive training component of the Marine Internship Training Program. This is part of a new initiative from the Queensland Parks and Wildlife Service that aims to build upon diving and boating skills of Indigenous Rangers working on Sea Country. There are 70 Traditional Owner groups along the Queensland coast with links to the Great Barrier Reef and this program will provide qualifications and experience to support the work of Sea Rangers working across the length of the World Heritage Great Barrier Reef.
Here's what Queensland Parks says about the importance of the program:
"Marine Parks Rangers conduct on ground management of the Great Barrier Reef World Heritage Area through the Great Barrier Reef Joint Field Management Program. The Program includes priorities such as direct conservation actions, checking for change, welcoming people, upholding compliance and incident response. Increasingly Marine Parks is looking to partner with Traditional Owners and Indigenous Ranger Groups as it recognises that Traditional Owners' knowledge and management of Country is essential in delivering sustainable outcomes for the GBRWHA with economic, social and cultural co-benefits for Traditional Owners and the broader community. Marine Parks is committed to increasing Traditional Owner involvement in delivery of field activities to expand our collective management of the GBRWHA. Marine Parks is currently funding scuba diving training for Indigenous Land and Sea Rangers in the interests of increasing Indigenous Ranger involvement with Marine Parks Rangers to conduct in-water work in partnership such as reef health surveys, reef restoration projects, Crown of Thorns starfish surveillance and in-water visitor infrastructure maintenance.
So far 16 Rangers from 9 groups have undergone PADI Open Water and Advanced Open Water training, with another 8 Rangers from 4 additional groups planned for diver training in July/ August.

Appetite and interest will then be gauged from these participants and groups for further training including Reef Health Impact Survey training, PADI Rescue Diver training and PADI Divemaster and Coxswain internships over the next few months. The overall aim is to increase the number of Indigenous Land and Sea Rangers in the GBR able to confidently and safely undertake caring for their sea country not only ON the water, but IN the water."
Diving into the courses
Last week marked the completion of the third cohort of Rangers undertaking their Open Water and Advanced Open Water courses. The Rangers from Queensland Parks and Wildlife Service, Lama Lama Rangers, Wutathi Rangers and Girringun Aboriginal Rangers embarked on Dreamtime Snorkel to complete their first two open water dives. They were treated to a beautiful day and even got a visit from a manta ray!
Lama Lama Rangers Tyrone and Walter are participating in this round of training and have been enjoying the experience so far. They are the first from their Ranger Group to become certified divers and are loving being underwater. They are excited at the prospect of being able to work in the water in the future.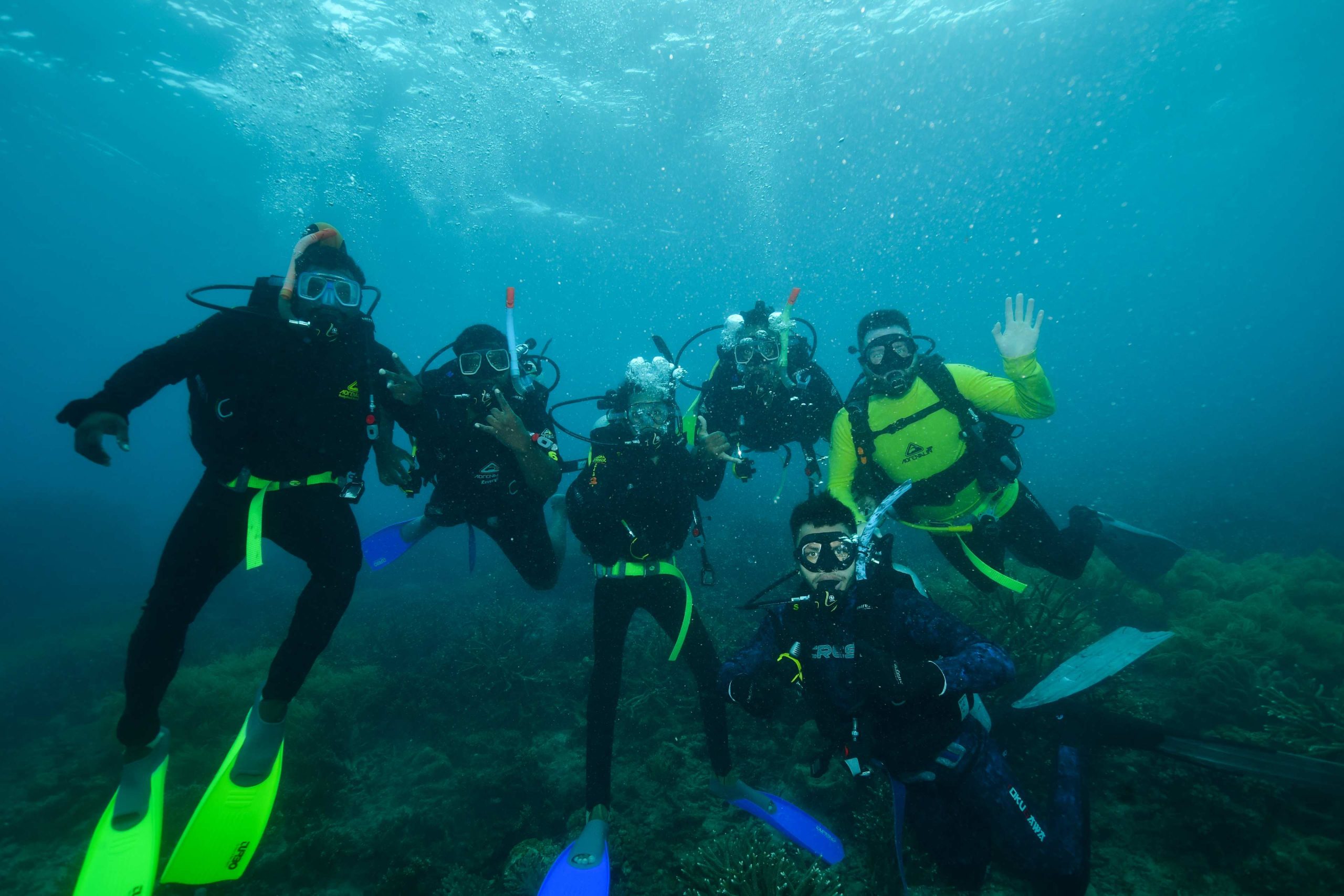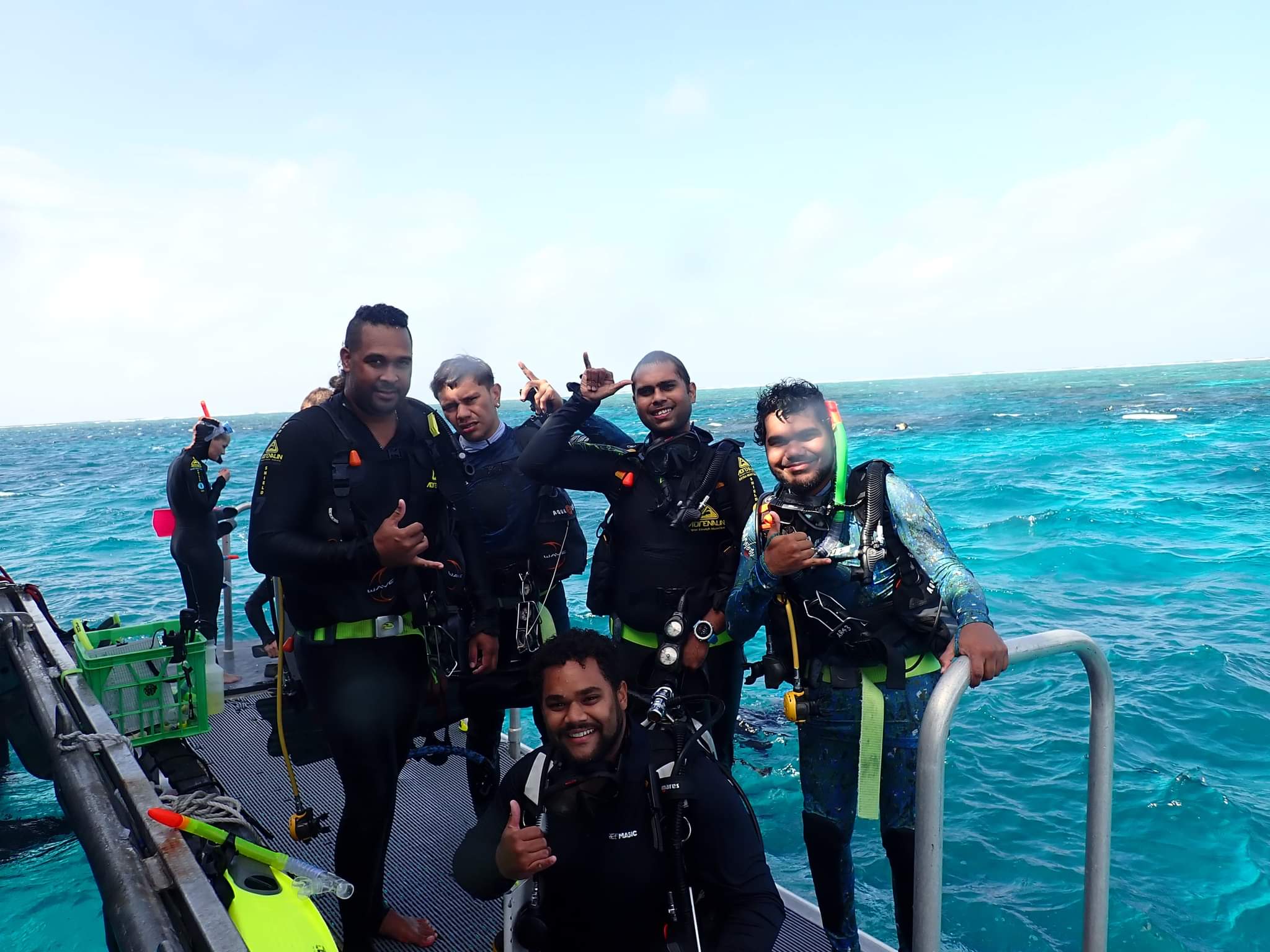 Over the partnership of the program GBR Biology will have provided the experience over 4 cohorts to 19 students representing 15 ranger groups. This program has not only allowed connection to sea country, it has provided mentorship for young Indigenous people looking to advance their skills and knowledge within the marine environment and provided new opportunities for pathways into the marine field.
GBR Biology is very proud to have played a small part in the journey of each ranger that has come through our doors over the length of the program and we wish them all the very best in their future endeavours.
Here's what Dreamtime Snorkel Dive Instructor Quinn Ross-Passi from the Dauareb mob in Murray Island, who has been instructing the Rangers has to say about being involved in the program:
"I am so proud to be a part of this amazing project because since starting my diving career I've always noticed a lack of first nations people in the position where they can independently steward their sea country.

And having the opportunity to be training these amazing people to get out there and be even more involved with their stewardship of land and sea is amazing."